PRINCIPLE OF RADIOGRAPHIC TESTING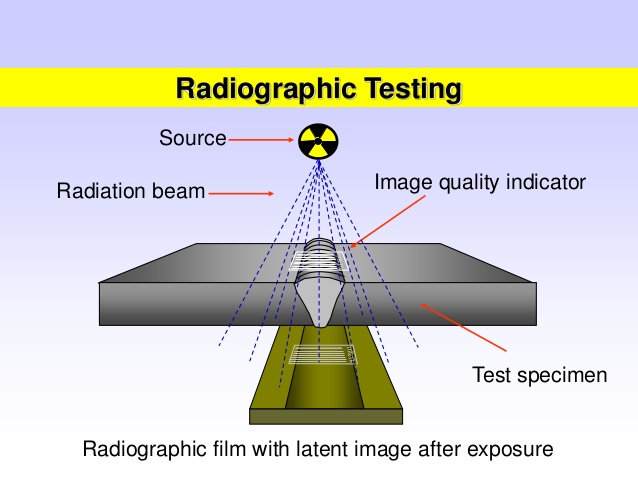 Radiographic Testing (RT), or industrial radiography, is a nondestructive testing (NDT) method of inspecting materials for hidden flaws by using the ability of short wavelength electromagnetic radiation (high energy photons) to penetrate various materials.
The part to be tested is placed between the radiation source and a piece of film. The part will stop some of the radiation. Thicker and more dense area will allow less radiation to pass through. The property of the film will vary with the amount of radiation reaching the film through the test object. These differences in "absorption" can be recorded on film, or electronically.
The energy of the radiation affects its penetrating power. Higher energy radiation can penetrate thicker and denser materials. The radiation energy and/or exposure time must be controlled to properly image the region of interest.